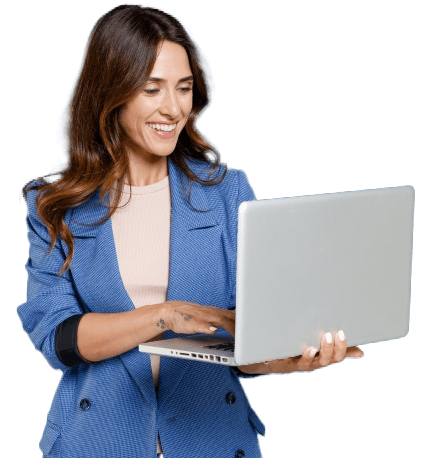 Life After Rehab: Aftercare and Sober Living
Rehab aftercare programs offer different ways to help your ongoing recovery process by easing the transition from treatment back to your day-to-day life.
Aftercare provides a continuum of care and ongoing support as you navigate early sobriety. Aftercare after drug rehab can be an essential component of your recovery journey. We'll help you understand what rehab aftercare is, its benefits, how aftercare planning works, and the different types of aftercare treatment.

* These fields are required
What Is an Aftercare Program?
An aftercare program is any form of continuing care that helps monitor your symptoms, supports your addiction recovery progress, and provides assistance in case of relapse.1 It can involve formal or informal support, and typically takes place after you've completed another form of treatment, such as residential rehab.2, 3
According to the Substance Abuse and Mental Health Services Administration (SAMHSA), aftercare is both a process of post-treatment monitoring and a form of treatment.1
Research has demonstrated the value of aftercare rehabilitation for relapse prevention and sustained recovery.3 Aftercare may help you maintain the gains you made during rehab, but can also help you continue to work on additional issues and potentially deter relapse.4
Goals of Aftercare
The goals of a rehab aftercare program include:
Supporting your overall progress in recovery.1
Helping you cultivate healthy living practices.5
Strengthening your coping skills.5
Helping you work on and practice relapse prevention techniques, such as recognizing and avoiding triggers to resume substance use.4
Managing setbacks and providing support if you resume using substances or experience a return of symptoms from a co-occurring psychiatric disorder.1
These goals are important for helping you maintain recovery and avoid relapse.5
You may also have other, specific goals for your situation that you'll continue to work on during rehab aftercare. People in addiction recovery often experience co-occurring medical, psychological, social, vocational, and legal issues, so you may receive specific aftercare services to help you work toward achieving goals in these areas as well.2
Benefits of Aftercare
Rehab aftercare programs can provide different benefits for your continued recovery, such as:
Offering co-occurring disorder treatment and management. Substance use disorders and mental health disorders are often long-term conditions, so aftercare can continue to provide support for as long as necessary.1
Staying aligned with a recovery community. Community can play an important role in helping you stay focused on your recovery journey.
Offering ongoing support through individual counseling, group therapy, or other forms of connection. This may help you continue to work on relevant issues related to addiction and recovery.
Providing continued contact with the treatment facility. Contact with your rehab can help you stay committed to recovery and also allow you to reconnect with treatment should you experience relapse.1
Aftercare Treatment Programs
Different Types of Aftercare Programs
There are a variety of rehab aftercare programs that can help support your ongoing recovery. You might participate in one or a combination of these types of programs, which can also change over the course of your recovery.
Oxford Treatment Center Alumni Program
After you've completed addiction treatment at Oxford Treatment Center, you can participate in our alumni program to stay connected to our national network of alumni. You'll be invited to attend monthly alumni events at Resolutions Oxford, our local sober living home. We usually have four main quarterly alumni events at our Oxford residential facility. Please feel free to reach out to Oxford's alumni coordinators for more details.
The Oxford's alumni app can provide additional support and help you stay connected to the recovery community, no matter where you are or what time of day it is. Our app, provided by our parent company American Addiction Centers (AAC), features:
Safe and confidential HIPAA-compliant ways to communicate with our addiction professionals.
Connection to a built-in alumni community.
A place to keep a gratitude journal.
A way to track major recovery milestones and anniversaries.
Helpful and informative content about continuing recovery.
Our alumni will receive an exclusive invitation to the app by completing this online sign-up form.
Halfway Houses and Sober Living
Sober living and halfway houses provide transitional places to live while you're in the early recovery phase. "Sober living" and "halfway house" are sometimes interchangeably, but they're not the same.
Both are sober living and halfway houses are substance-free residences, but halfway houses typically have a time limit on how long you can stay — regardless of whether you feel ready to leave — they are often funded by the government (therefore be affected by funding cuts). Additionally, they usually require people to have completed or be involved in some type of formal treatment.7
Sober living homes (SLHs), such as Oxford Treatment's sober living facility, offer an alternative to halfway houses. SLHs are also alcohol- and drug-abstinent living environments for people who want to remain sober. You can enter SLHs as long as you commit to maintaining abstinence from substances, pay rent and other fees, attend house meetings, and participate in maintaining the facility.7 
Sober living homes use a peer support model of recovery, and you'll receive social support in different ways, such as via shared meals, socialization with recovering peers, house meetings, and access to a house manager.7
Ongoing Addiction Therapy
Continuing post-treatment addiction therapy and participating in mutual support groups can both offer benefits for your continued recovery.
Specific therapies and support groups can include:
12-Step programs, such as Alcoholics Anonymous or Narcotics Anonymous. These are based on the 12 steps of recovery and involve community support and working through the 12 steps with the guidance of a sponsor.8
SMART Recovery, which is a secular self-help group based on principles of personal empowerment.9
LifeRing, a secular support group designed to provide a safe, nonjudgmental meeting space based on the LifeRing 3-S philosophy, which includes Sobriety, Secularity, and Self-help.10
Secular Organizations for Sobriety (SOS), a self-supporting secular network of independent, non-professional local groups focused on sobriety and recovery.11
Addiction therapy, such as individual, group, or family therapy, and specific therapies like cognitive-behavioral therapy (CBT). These can help you continue to work on specific issues that may play a role in substance use and potential relapse.12
Telehealth therapy, which can provide remote access to healthcare professionals like doctors and therapists via computer or phone.
Family Therapy and Support During Aftercare
Family  involvement can be an important component of addiction recovery. It can help you work through issues and problems in your family or relationships that may have arisen due to the drug or alcohol addiction and that can impact healthy family functioning.13
Oxford Treatment offers a variety of family resources to support family members of people struggling with addiction.
How to Create an Aftercare Plan
Before you leave addiction rehab, you'll work with your team to develop an aftercare plan. This plan will vary based on individual circumstances, and may involve specific services to support your medical, mental, social, occupational, family, and legal needs.2
Your rehab team will help you with aftercare planning services. Your aftercare plan will be adjusted as your needs change throughout your recovery.2 Some common types of aftercare that may be included in your plan can include:
Group therapy sessions.
Individual therapy/counseling.
Family therapy.
Mutual support groups, such as Alcoholics Anonymous (AA) or Narcotics Anonymous (NA).
Alumni programs offered by your rehab.
Sober living.
Sample Aftercare Plan
What follows is an example of what an aftercare treatment plan might look like, but as mentioned above, it's important to note that individual plans can vary.
An aftercare plan may consist of one or more of the following types of support, such as:
Finding supportive living arrangements, such as sober living facilities.
Attending self-help meetings.
Establishing a support network.
Attending a weekly outpatient program.
Attending family therapy.
Attending alumni programs.
Maintaining a healthy diet and regular exercise routine.
Continuing a medication maintenance program.6
Find Addiction Recovery Support at Oxford
If you or a loved one are interested in learning more about your rehab or aftercare options at our inpatient drug and alcohol rehab in Mississippi, please call to speak to one of our caring admissions navigators at . You can also learn more about rehab admissions, rehab payment options, and  using insurance for treatment.
Next Steps
Treatment at Oxford