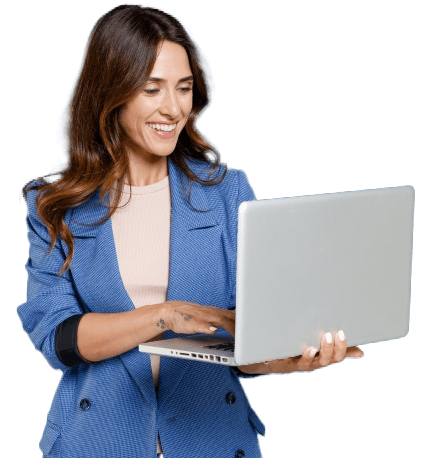 Mississippi Alcohol & Drug Detox
Detox - the first step toward recovery.
Learn more about the care & support available during detox - available at both our Etta and Oxford campuses depending on your needs - or check your insurance coverage for addiction treatment benefits.

Medical Detox at Oxford
At our inpatient addiction treatment facility in Mississippi, we offer inpatient medical detox at our rehab campus in Etta and at our outpatient rehab campus nearby in Oxford. Your clinical team will work with you to determine which setting is right for your individual needs.
What Happens During Medical Detox for Drugs & Alcohol?
What Happens During Medical Detox for Drugs & Alcohol?
During medical detoxification for drugs and alcohol, a team of nurses and doctors assists an individual as their body adjusts to a substance-free state.1
When someone attempts to stop taking a substance after heavy or prolonged use, they often experience intense physical and mental discomfort, known as withdrawal.2 Medical detox aims to manage the symptoms of withdrawal to increase a patient's comfort and maintain their safety.2
There are three fundamental components of an effective medical detoxification program:2
Evaluation – Professionals assess the patient on their medical and psychological state. Patients are screened for co-occurring mental health conditions, and blood tests are conducted to determine the presence of substances in the bloodstream. This step helps determine appropriate medical during detox and may inform appropriate treatment interventions once detox is complete.
Stabilization – Medical professionals assist patients in managing the symptoms of intoxication and withdrawal until the detox process is complete. Medications may be used to help manage the symptoms and prevent complications.
Fostering entry into treatment – Patients are educated on substance use disorder treatment options and the long-term benefits of participating in ongoing addiction treatment after medical detoxification.
During medical detox, individuals stay in semi-private rooms while being monitored by a medical team 24/7. This intensive level of care is comprised of:
Experienced nursing staff. Our team of compassionate nurses makes frequent rounds and does everything it can to make you as comfortable as possible during detox.
Constant monitoring. All of the beds at Oxford's detox facilities are equipped with EarlySense™. This revolutionary technology is a noninvasive monitoring system that continuously checks patients' vital signs using sensors placed beneath the beds. The system alerts staff of any concerning irregularities.
Medications. Medications such as Suboxone (often used for opioid withdrawal) may be used to relieve symptoms and cravings during the detoxification process as needed.2 At Oxford, our medical team does regular checks on all patients and will administer prescription and over-the-counter medications when appropriate.2
Patients in medical detox at Oxford Treatment Center—whether at our Etta or Oxford campus—participate in all-day therapeutic programming right away unless medically unable to do so. Our rehab facilities in Mississippi employ evidence-based therapies that teach patients key skills to support their recovery.
How Long Does Medically Assisted Drug & Alcohol Detox Last?
On average, Oxford Treatment Center's medical detox program lasts 5 to 7 days, but each patient's detox timeframe varies based on the severity of withdrawal/intoxication and the types of substances used.2 Some substances, such as benzodiazepines, are associated with a relatively lengthy withdrawal syndrome, and patients may require several weeks of detox and withdrawal management.3
Detoxification is commonly followed by a therapeutic program, which can extend the duration of treatment. Because Oxford offers inpatient medical detox at both our residential and outpatient campuses, patients can make an easy transition to the next level of care that is right for them.
What Happens After Medical Detox in Rehab?
Medical detox is often the first step in the continuum of care for substance use disorders. 4 At Oxford, we encourage patients to continue their recovery program after detox by participating in another form of addiction treatment.
Fortunately, Oxford offers many treatment types, so whatever you need—be it inpatient or outpatient treatment—we have it at either our Etta, MS, rehab or our Oxford outpatient and sober living location.
Oxford Treatment Center offers a complete continuum of care beyond detox, allowing patients to choose from the following levels of addiction treatment:
Inpatient addiction treatment, commonly known as residential treatment, where patients live at the facility 24/7 and participate in all-day programming, which may include group therapy, drug education, skills training, and individual therapy.
Partial hospitalization program (PHP), where patients attend 4- to 6-hour blocks of treatment 5-7 days a week and return home afterward.
Intensive outpatient program (IOP), in which patients live at home while attending 4-hours of treatment 3-5 days each week at the facility.
Standard outpatient addiction treatment, which represents the least intensive type of outpatient care and involves treatment scheduled as needed.
Sober living, wherein patients live independently in a sober residence where resources and outpatient programs are available to support their transition back to their normal routine.
How long each patient spends in treatment depends on their individual needs and may range from a short-term rehab program to 30 days of rehab or long-term addiction treatment.
During every level of treatment, the clinical team at our Mississippi rehab for addiction will work with you on rehab aftercare planning to ensure you have lasting support in your recovery.
Medical Detox Sample Schedule at Oxford Treatment Center
Medical Detox Sample Schedule at Oxford Treatment Center
While in the medical detox program at Oxford Treatment Center, patients participate in therapeutic activities. An average day in medical detox at Oxford may look like this:
A Typical Day at Oxford Treatment Center
7:00 am
Medication Administration and Breakfast
11:00 am
Recovery Community
12:00 pm
Medication Administration and Lunch
1:30 pm
Clinical Process Group
6:00 pm
H & I Meeting (NA)
7:30 pm
Medication Administration
*The medical detox schedule can vary by day and individual patient needs.
Does Health Insurance Cover Medical Detox for Drugs & Alcohol?
Does Health Insurance Cover Medical Detox for Drugs & Alcohol?
Yes, most insurance companies cover some or all of the costs for medical detox in Mississippi. Thanks to the Affordable Care Act, substance use disorder treatment is now an essential health benefit, meaning many plans expanded their plan to cover it at the same level as they offer medical/surgical coverage.9,10 However, specific coverage varies by state and insurance provider.
Oxford Treatment Center's medical detox program accepts insurance coverage for addiction treatment from many major insurance providers, including:
Complete our confidential to verify your insurance benefits.
Paying for Medical Detox Without Insurance
For patients without health insurance or whose insurance may not cover the full cost of treatment, Oxford Treatment Center offers additional ways to pay for rehab without insurance, including financing.
Why Choose Oxford Treatment Center for Medical Detox?
Why Choose Oxford Treatment Center for Medical Detox?
Oxford Treatment Center's medical detox program is located in two premier locations with passionate staff that utilize effective, evidence-based treatment approaches. Patients in medical detox at Oxford have 24/7 medical supervision, semi-private rooms, and balanced meals. The clinical team understands that no two people are alike and customizes your care and therapy to what is most effective for you.
Located on 110 acres of beautiful rolling hills in Mississippi, the serene location allows patients to start their recovery surrounded by nature. Our campuses overlook a private lake and include an equestrian center and outdoor pavilions.
At Oxford Treatment Center, we also help you lay a strong foundation for long-term recovery. We offer a full continuum of care for substance use disorders, making it simple to create and follow through on a comprehensive treatment plan.
Benefits of AAC Treatment Centers
Oxford Treatment Center is an American Addiction Centers (AAC) facility located in Mississippi. Oxford is committed to your addiction recovery, and as a part of AAC our treatment center offers a 90-Day Brand Promise.
This promise means if you experience a relapse after successfully completing 90 consecutive days at an AAC facility, you may be welcome back to one of our facilities for 30 days of complimentary treatment.
Are you ready to change your life? Take the first step toward your recovery—start the admissions process today by calling .
Safely Detox Surrounded by Nature
Start your recovery journey on our 110 acre campus in Mississippi. We provide the highest level of care to ensure your detox experience is as safe and comfortable as possible.
Begin the Admissions Process

Admissions navigators are available 24/7 to answer your questions, help verify insurance coverage, and get you admitted to a detox program quickly.

Detox Safely

At Oxford, our experienced medical team supervises you at all hours. Making sure you're safe and comfortable is our top priority.

Smoothly Transition to Treatment

Whether you choose our inpatient campus or outpatient campus, we offer a full continuum of care and make the transition from detox to therapeutic treatment easy.