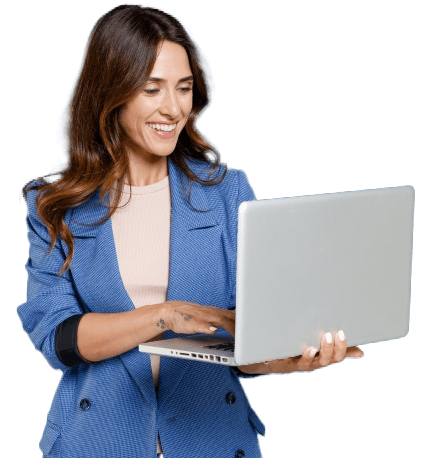 Look Inside Oxford - Inpatient Rehab Photos & Amenities
See How Our Facility Fits Your Needs
View photos and amenities available at our addiction treatment facility in Etta, MS or privately check your insurance benefits to see if you're covered for addiction treatment services.

* These fields are required
Facility Features & Amenities
Our Oxford locations include our inpatient (residential) campus and an outpatient and sober living facility. Although the natural setting of our facility lends itself to a number of activities for your down time, we know it's not a perfect fit for everyone. Other American Addiction Centers facilities provide different options, so view a side-by-side comparison to see what may be the best facility for you.
See Our Beautiful Campus
These 110 acres in beautiful Etta, Mississippi create a beautiful setting for your recovery journey. Take a look at the photos below to see just how serene Oxford Treatment Center can be. Learn more about our addiction treatment program.
Amenities at Oxford's Residential Location in Etta, MS
Living Areas
Activities & Amenities
Luxuries
Indoor Recreational Activities Areas
Outdoor Recreational Activities Areas
Nutritionally Balanced Meals✝
Indoor Recreational Activities Areas
Outdoor Recreational Activities Areas
Nutritionally Balanced Meals✝
What Makes Us Unique
Industry Accredited, Exceptional Care
We hold ourselves to the highest standards, and it's apparent in our A+ rating with the Better Business Bureau and the accreditations and memberships we hold.
We've Supported Thousands With Their Recovery
I found Oxford Treatment Center to be an oasis in a scorching hot desert that had become my life. Treatment was personality based and curtailed to individual needs. I'd highly recommend this facility to anyone and rate it a 10 against any other treatment facility.
What Alumni Think about Oxford
We offer a variety of services, therapies and amenities at Oxford Treatment Center. See what previous guests have to say about their experience and learn more about our offerings.
Arrival
Drive out to the country and join us in the middle of the national forest that surrounds our facility. As you drive down the private road the first thing you will see the woods and the beautiful buildings nestled around our lake. On the left is our main building where you will connect with admission team and therapists.
Amenities
We have a variety of amenities to help you make the most of your stay with us. From our large private lake, trails through the woods, peaceful outdoor spaces, sports courts, gardens and relaxing spaces, you won't be lacking for activities and comforts.
Cabin Exteriors
Our wooded retreat offers multi-person cabins with shared common rooms that make relaxing at the end of the day and connecting with others in treatment as simple as greeting your neighbor. With sweeping views of the lake, easy access to all of the campus and peaceful southern nights, you will enjoy your time here.
Inside the Cabins
Kick back in the lounge area or retreat to your room for quiet relaxation. Our cabins offer all the comforts of home while you stay with us.
Stables
Join us for equine therapy. See how our beautiful horses can help you heal and experience the world.
Therapy Rooms
Many of our therapy rooms overlook the lake and offer small, intimate group spaces to communicate with other residents and counselors.
Fitness Center
Part of recovery is the return to healthy living and caring for yourself. We are here to help and offer both indoor and outdoor fitness facilities to help get you started.
Learn More about Oxford
Located in a natural, serene environment, our main campus at Etta offers the perfect place for you to begin your recovery. You can fully relax in our rustic cabins with two beds per room and semi-private shared bathrooms (one per shared room).