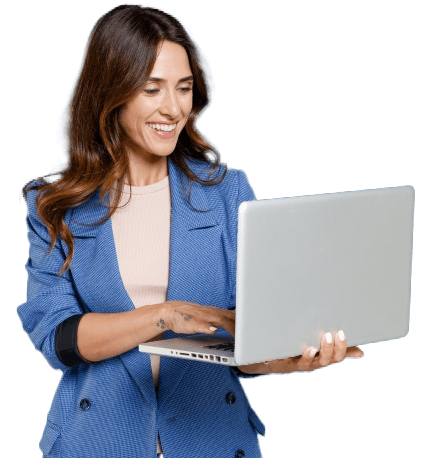 Rehab Types Available at Oxford
We offer all levels of care.
Learn about the different types of addiction rehab offered at our drug and alcohol treatment facilities in Mississippi or check your insurance coverage for addiction treatment benefits.

* These fields are required
Oxford Offers a Full Continuum of Addiction Treatment
At Oxford, we recognize that addiction is a chronic disease, and overcoming it takes access to a variety of skillsets and an ability to see beyond the hard times. Through our continuum of care, we'll help you develop the skills you need to recover from addiction and live a healthy and happy life free from the influence of drugs and alcohol.
Finding The Right Level of Rehab Care
Finding the Right Level of Rehab Care
Upon your arrival at our scenic facility in Etta, you'll receive a clinical evaluation that will help us craft a customized treatment plan based on your needs.
From medical detox and residential treatment at our Etta facility, to outpatient, partial hospitalization, and sober living at our Oxford outpatient facility, you'll have every opportunity to kickstart your recovery and keep up your momentum.
Medical Detox in Mississippi
Medical detox is often the first step in addiction treatment.
During detox at Oxford, you'll spend time in semi-private rooms, each with a private bathroom, and you'll receive 24/7 medical supervision from a team of nurses and doctors.
Detox generally takes 5–7 days to complete, but could take longer depending on the substance(s) from which you are withdrawing.
What To Expect In Medical Detox
Inpatient & Residential Treatment
Inpatient & Residential Rehab
Our main program, Oxford's residential treatment program will see patients staying in cabins on our 110-acre campus set in natural woodlands.
During the day, you'll have access to a medical staff, receive 4–6 hours of individual and group therapy, and participate in various experiential and recreational therapies, including equine therapy.
You'll also have access to various 12-step groups, family programming, various lecture and education courses about addiction and recovery, and comprehensive discharge planning and aftercare.
What To Expect In Inpatient Rehab
Outpatient Addiction Treatment
Outpatient Addiction Treatment
There are 3 main levels of outpatient care offered at out treatment facility in Etta, Mississippi:
Partial Hospitalization Program (PHP)
Intensive Outpatient Program (IOP)
Standard Outpatient
Outpatient Rehab Facility in MS
Partial Hospitalization Program (PHP)
Our PHP, sometimes known as day treatment, provides an intensive level of addiction treatment that provides a strong framework for support but still allows you to live at home. For many people, a PHP is a great next step when they leave residential treatment. Our partial hospitalization program (PHP) can provide you with access to our medical staff and a safe environment, while also allowing you a degree of freedom. This program focuses on reinforcing skillsets and helping patients experiment with real-world scenarios during recovery.
Learn more about what to expect in partial hospitalization rehab programs.
A minimum of 20 hours a week, for at least 3 weeks, is required in this program.
Intensive Outpatient Program (IOP)
Our intensive outpatient program, located in the town of Oxford, Mississippi, is ideal for those who still require treatment but also have familial, professional, and financial obligations to uphold. The IOP focuses on education, therapy, and building a sense of accountability. You'll either gain or reinforce skills to help avoid relapse and recognize triggers.
The IOP has morning and evening sessions, both ranging between 3 and 4 hours (with breaks), Monday through Friday. The standard length for our outpatient programs is about 10 weeks. 
Learn more about what to expect in intensive outpatient rehab programs.
Standard Outpatient
Our outpatient services at Oxford provide continuing support in a less intensive program than an IOP. Patients usually meet their counselor or therapist Monday through Friday. Hours and weeks attended are based on need.
Sober Living & Rehab Aftercare
Sober Living & Support After Rehab
During your stay in our residential treatment program, you'll work with discharge planners to create an aftercare plan that works for you. Our staff will help find the best next step, whether it's one of our programs or a local program near your home.
Regardless of whether you choose to continue treatment in the Oxford area, you'll have access to weekly meetings at Oxford and to our expansive alumni network.
Everybody heals at their own pace, and at the close of residential treatment you may feel you need to transition more gradually back into the world. Resolutions Oxford is a 48-bed sober living facility designed specifically for that purpose, allowing you access to our medical teams 24/7 and to our partial hospitalization, intensive outpatient, and standard outpatient programs.
While the time commitments will vary depending on the treatment track you're enrolled in, Resolutions Oxford allows you a safe place to continue treatment while also allowing you to begin transitioning to life after treatment.
What Makes Us Unique
Industry Accredited, Exceptional Care
We hold ourselves to the highest standards, and it's apparent in our A+ rating with the Better Business Bureau and the accreditations and memberships we hold.
We've Supported Thousands With Their Recovery
I found Oxford Treatment Center to be an oasis in a scorching hot desert that had become my life. Treatment was personality based and curtailed to individual needs. I'd highly recommend this facility to anyone and rate it a 10 against any other treatment facility.