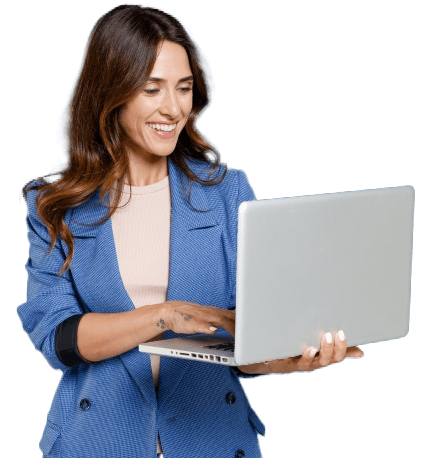 Couples Rehab Program for Drug & Alcohol Addiction
Instantly Check Your Insurance
Learn about customized married couple's addiction treatment or instantly verify your insurance coverage for rehab.

* These fields are required
Finding recovery together can be an effective way for married couples to benefit from treatment, as it affords the chance for both partners to work on themselves and their relationship. If you and your partner are looking for real and lasting change, the Married Couple's Program at Oxford Treatment Center may be right for you.
Couples & Drug or Alcohol Addiction
Married Couples & Drug or Alcohol Addiction
Relationships where one or both partners struggle with substance misuse or addiction can be very difficult to navigate. Addiction can impact the mental and physical health of each person individually and take a toll on the relationship itself.1
By getting help for drug and alcohol addiction together as a married couple, both partners can work through the recovery process, while also addressing the functional issues of their relationship. This can strengthen the connection between partners and lead to sustained recovery.2
Can Couples Go to Drug & Alcohol Rehab Together?
Can Couples Go to Drug & Alcohol Rehab Together?
Yes, married couples can go to drug and alcohol rehab together. Certain addiction treatment programs—such as the Married Couple's Program at Oxford—are designed to specifically treat each partner's individual recovery needs while also tending to the needs of the relationship.
The Oxford Married Couple's Program is ideal for couples who:
Are married and committed to their relationship.
Are both currently in active addiction.
Are both ready to begin their journey to recovery.
Going to a married couples rehab program with your significant other has been found to have several benefits when compared to typical individual-based treatment. Research shows that couples who participate in behavioral couples therapy experience:2
Improved relationship functioning.
Reduced risk of domestic violence.
Increased happiness in the relationship.
Lower risk of divorce/separation.
More abstinence.
Getting into treatment yourself or attempting to help your spouse get treatment can be difficult and may be scary. Knowing you don't have to go through it alone can ease both your minds as you take on this major milestone in your marriage.
What to Expect in a Married Couples Addiction Treatment Program
During the married couples addiction treatment program at Oxford Treatment Center, you and your significant other will participate in a designated weekly couple's therapy session and a couple's focus group session once a week.
Patients also attend individual counseling sessions weekly along with other psychoeducational groups, focus groups, and recovery groups.
This is done to not only support both your individual needs but allow you to develop new and healthy ways of communicating and interacting with each other in recovery.
The Married Couple's Program is run by Kate Bell, a Counselor at Oxford Treatment Center with a Master's of Education in Clinical and Mental Health Counseling.
Our research-based approach to rehab for married couples is based on the Couples and Addiction Recovery training developed by The Gottman Institute.3 By participating in our couples rehab program, you will gain the tools you need to:
Identify addiction and heal from its effects.
Learn about codependency and how to set appropriate boundaries.
Strengthen your individual recovery while also supporting your significant others' recovery.
Develop recovery for the relationship.
Rebuild trust.
Improve communication skills and conflict management skills.
Address expectations for reintegration into home life.
During an average day in inpatient rehab at Oxford, each person will spend time in:
Individual therapy sessions.
Separate process groups.
Couples therapy sessions.
A focus group with other married couples to discuss and work through issues relating to relationships and addiction.
You may also participate in some of our additional therapies such as:
Recreational therapies.
Equine activities.
Art and music therapy.
Yoga and mindfulness.
You and your spouse will reside in separate living spaces at our beautiful inpatient rehab facility in Etta, Mississippi. The campus is located on over 100 acres of forested land and offers a serene, comfortable environment for healing.
The length of your treatment plan will depend on your individual needs. Some partners may stay in drug and alcohol rehab for couples for a month of rehab while others may stay for long-term addiction treatment. Each person's length of stay depends on their clinical presentations.
In addition to the Married Couple's Program, Oxford Treatment Center offers several levels of addiction treatment for individuals. These programs include:
Typical Daily Schedule for Inpatient Couples Rehab Program at Oxford
A typical day at Oxford's drug and alcohol rehab for couples looks like this:
8:30 –10:00 Psychoeducational Group
10:00 – 11:00 Focus Group (Topics Include: Ropes Course, Holistic Wellness, Art Therapy, Music Therapy, Equine Therapy, Life Skills)
11:00 – 12:00 Recovery Community Group
12:00 – 1:15 Lunch
1:30 – 3:00 Clinical Process Group
3:00 – 4:00 Focus Group—Married Couples Recovery
4:30 – 6:00 Dinner
6:00 – 10:00 Evening Meetings and Activities
10:00 Return to Cabins
10:30 Lights Out
How to Get Admitted to Couples Rehab for Addiction
How to Get Admitted to Couples Rehab for Addiction
At Oxford, we make getting admitted to married couples rehab for addiction simple. Admissions navigators are available 24/7 to guide you through the Married Couple's Program treatment admissions process.
First, we'll learn more about you and your spouse, so we better understand your treatment needs. Next, we'll help verify your insurance benefits and explore payment options with you to find the best way to pay for treatment.
If you and your spouse do not share the same last name on your insurance or identification cards, Oxford will require proof of marriage.
Our clinical team will customize you and your partner's treatment plans based on multiple factors like:
Medical history.
Substance use.
Individual needs.
To start the admissions process, call or check your insurance coverage using our confidential .
Does Health Insurance Cover Couples Rehab Programs?
Health insurance coverage for rehab programs like our Married Couple's Program depends on several factors such as your plan and carrier. Keep in mind that you and your partner's coverage may vary, especially if you are on different plans. Oxford Treatment Center is in-network with many major insurance providers, including:
We offer multiple ways to pay for rehab and can help you find the right payment option for your needs and those of your spouse.
FAQs About Couples Rehab at Oxford
FAQs About Couples Rehab at Oxford
Find answers to frequently asked questions about the Oxford married couples rehab program in North Mississippi.
Other Specialized Addiction Treatment Programs at Oxford
Other Specialized Addiction Treatment Programs at Oxford
Overcoming Addiction Together
At Oxford Treatment Center, our Married Couple's Program enables you and your spouse to go through the recovery process together.
Peaceful Setting

Oxford Treatment Center is located within the Holly Springs National Forest. This tranquil environment provides an ideal place for you and your loved one to start the recovery journey together.

Therapy Tailored for Couples

Our expert clinical team creates personalized treatment plans that address your individual needs as well as the needs of the relationship.

Real and Lasting Change

When both partners struggle with substance use, working toward change as a married couple can lead to lasting sobriety.