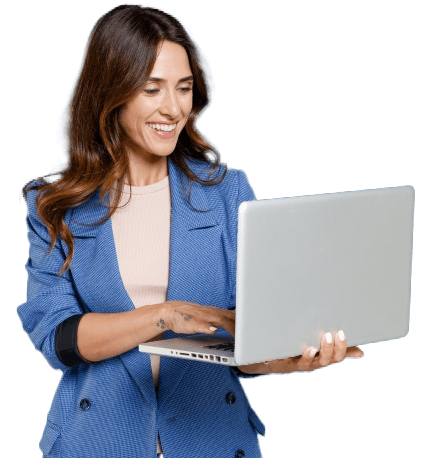 Partial Hospitalization Program (PHP) in Mississippi
PHP rehab services at our Outpatient Campus in Oxford, MS
Find out how PHP outpatient services can help in your recovery or check your insurance coverage for addiction treatment benefits.

* These fields are required
Mississippi Partial Hospitalization Program at Oxford
Our PHP in Mississippi utilizes evidence-based addiction treatments and the best possible care to give patients the skills necessary to remain in recovery long after the rehab program ends.
What to Expect in PHP Addiction Treatment
What to Expect in PHP Addiction Treatment
A partial hospitalization program (PHP) is the most intensive form of outpatient addiction treatment. Our PHP in Mississippi allow patients the freedom to return home after daily addiction treatment sessions while benefiting from a highly structured form of drug and alcohol rehab.1
PHPs and our other outpatient rehab programs in Mississippi are best suited for individuals that have reliable transportation to and from the Oxford rehab facility and a stable living situation.2 A PHP may be used as a "step down" from inpatient drug and alcohol rehab to help a patient gradually transition out of addiction treatment or as a "step-up" from a lower level of outpatient, like our intensive outpatient rehab program,  for those who find they need a greater level of support.
How Does PHP Rehab Work?
Our Oxford, MS partial hospitalization program offers more hours of addiction treatment than intensive outpatient programs (IOPs) and standard outpatient therapy and incorporates many of the same elements of inpatient rehab.1
PHPs for addiction treatment mainly work through a combination of various methods of behavioral therapy, psychoeducation, and peer support. Certain patients who struggle with alcohol or opioid use disorders may initiate the use of treatment medications to ease withdrawal symptoms and cravings while in the PHP.3
Our Oxford, MS PHP is conducted in 4- to 6-hour addiction treatment session blocks 5-7 days a week. These sessions vary daily and may include behavioral therapy, process groups, and educational sessions. (e.g., drug education, rehab prevention training, and life skills).
At our PHP rehab facility in Mississippi, patients with co-occurring disorders will also be treated for these conditions simultaneously, as research shows an integrated approach to treatment is more effective than addressing mental health issues separately.4
How Long is a Partial Hospitalization Program for Addiction Treatment?
Addiction is a complex disorder, and everyone in treatment has different needs. These needs can affect the duration of treatment. Rehab programs at our Mississippi PHP addiction treatment facility range between short-term rehab, month-long rehab programs, and long-term addiction treatment options. The PHP at Oxford Treatment Center requires a minimum of 20 hours a week for 3 weeks.
It is common for patients to move through different types of addiction treatment. For example, a patient may transfer from our inpatient rehab facility in Mississippi to the PHP, before finishing with intensive or standard outpatient treatment.1,6
Research shows that participating in treatment for an adequate period of time results in better outcomes and that, for most people, this means at least 90 days.3 Oxford Treatment Center understands the benefits of continued treatment and abides by the American Addiction Centers 90-day brand promise. This means anyone that completes 90 consecutive days in treatment at Oxford (at any level of care or combination of levels) qualifies for a free 30-day program at Oxford or another AAC facility if they suffer a relapse.
An Average Daily PHP Schedule at Oxford Treatment Center
An Average Daily Schedule for PHP at Oxford Treatment Center
Daily PHP Schedule at Oxford
9:30 am
Clinical process group
11:00 am
Recovery community (group counseling)
1:30 pm
Experiential focus group
Does Health Insurance Cover PHPs for Substance Abuse?
Does Health Insurance Cover PHPs for Substance Abuse?
Most insurers are required by federal law to cover addiction treatment; however, the extent of this coverage varies between insurance policies.8
When using insurance to pay for rehab, finding a treatment center that is in your care network can help you keep your out-of-pocket expenses low. These facilities contract directly with your insurer, providing treatment at a discounted cost.9 Major insurers accepted by Oxford include, but are not limited to:
Check your insurance coverage for partial hospitalization rehab programs in Mississippi by filling out the confidential . All you need is your email address, the name of your insurer, and your insurance policy number.
Paying for PHP Treatment Without Insurance
Treatment may be expensive, but years of compulsive substance misuse may result in losses that go far beyond those that are monetary, such as incarceration or death.10 Even without insurance, it's still possible to get high-quality addiction treatment. There are several ways to pay for rehab that make costs more manageable, including personal loans, credit cards, scholarship programs, the support of family members, and financing options.
Check if you qualify for financing from Oxford Treatment Center by filling out the questionnaire below.
If you're struggling with addiction to drugs or alcohol, Oxford Treatment Center can help you regain control. Admissions navigators are standing by 24/7 to answer your questions about payment options, and what to expect in addiction treatment. Call and start treatment as soon as possible.
What Happens After PHP Rehab?
What Happens After You Complete A Partial Hospitalization Rehab Program?
What happens after a patient completes a PHP at our Oxford, MS outpatient rehab facility will depend on that patient's progress and continued recovery needs.
Case managers at Oxford will outline a unique treatment path for each patient admitted to the facility, adjusting this plan as necessary. Near the end of treatment, they will meet with each patient to ensure they are set up for success once their time at Oxford ends.
Many patients benefit from supplementing their partial hospitalization program with various forms of aftercare, such as 12-step meetings, continued outpatient therapy, or move into a sober living facility.7 Others may find they need an even higher level of care and move from a PHP into a residential program.
Patients ending their treatment at Oxford can stay connected to the facility's large recovery community by participating in its robust alumni program where they can:
Stay connected to their peers in recovery.
Attend monthly and quarterly events hosted by Oxford.
Use Oxford's alumni app to track recovery milestones, communicate with treatment professionals, and more.
Aftercare and Sober Living
For many people transitioning from the more structured routine of PHP treatment back to day-to-day life can feel daunting. Having an aftercare plan can go a long way toward making that transition easier.
At Oxford, we work with you to develop an aftercare plan that will continue to support your recovery journey after you leave more formal treatment. Like treatment, aftercare is unique to each individual and some people may find that they're not ready to return to their everyday life, which is where sober living homes come in.
At our Resolutions Sober Living in Oxford, MS we offer drug and alcohol-free transitional living accommodations for people who want to stay immersed in their recovery community while easing back into daily life.
For more information about aftercare and sober living in Mississippi, contact our admissions navigators at .
Drug and Alcohol Rehab to Fit Your Needs
At Oxford Treatment Center, we offer the highest level of care to help those struggling with addiction. If outpatient treatment doesn't sound like the right fit, one of our other programs might be a better choice to meet your needs.
Therapies

We provide several evidence-based therapies designed to help patients uncover the hidden causes of their substance use disorders.

Admission

Our admissions navigators are available 24/7 to answer questions, walk through the insurance process, and get you admitted to the ideal program. Contact us at today.