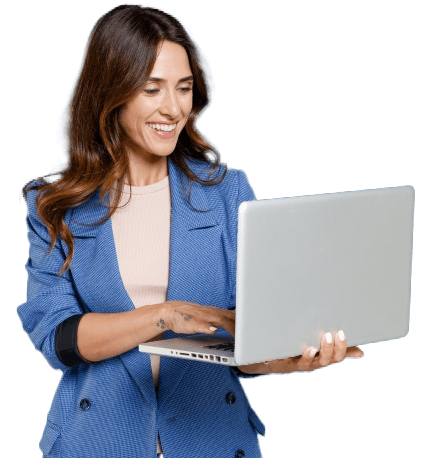 Intensive Outpatient Program (IOP) for Addiction
Ongoing recovery in our Oxford, MS IOP program
Find out how IOP can help in your recovery or check your insurance coverage for addiction treatment benefits.

* These fields are required
What Is IOP Rehab & What to Expect
What Is IOP Rehab & What to Expect
An intensive outpatient program, or IOP, is a form of addiction treatment that typically provides at least 9 hours of programming per week, held during the day, evening, or weekend. IOPs can serve either as a starting point for rehab or an extension of care initiated through another type of treatment, such as inpatient/residential, partial hospitalization, or standard outpatient.1, 2
At Oxford, participants in the intensive outpatient program have access to:
Staff clinicians, psychiatrists, and counselors.
Individual counseling sessions (at least one per week).
Group therapy.
Case management.
Onsite mutual-support meetings.
Family education (limited during Covid; conducted as needed).
While the setting and structure will vary, the IOP approach is similar to other forms of rehab and designed to address the complex needs of people with addiction and co-occurring disorders. Participants develop better coping skills and learn to identify and manage negative thought patterns and actions that contribute to substance abuse.2
Evidence-based addiction therapies include:3
A medication provider makes rounds at the outpatient clinic once a week. Patients are responsible for purchasing and holding on to medications.
This is part of our greater goal to encourage self-sufficiency. Because the intensive outpatient schedule is less time-consuming than other forms of rehab, IOP patients may continue to attend work, school, and family obligations, or return to some of these activities if they are transitioning to IOP from a more intensive level of treatment.
Outpatient programs do not include overnight care. Rather than staying on campus, IOP participants can choose to live at home or seek additional support through a recovery residence.
Resolutions Oxford is right next door to our outpatient clinic. With spacious family-style kitchens, and so much more, this sober living house can provide IOP participants an invaluable sense of community and foundation for long-term success.
How Long Is Intensive Outpatient Addiction Treatment?
The length of intensive outpatient treatment will vary based on a person's individual needs.
Some participants may only require a short-term rehab and detox program, while others might want to stay in rehab for a 30-day rehab program or a 2-3 month addiction treatment path.
The recommended duration may also depend on whether a person's treatment has already been started in a more intensive level of care, such as an inpatient, residential, or partial hospitalization program.
In general, people tend to engage in IOPs well beyond the traditional 4–12 weeks of care. Over the years, intensive outpatient programs have evolved to focus more on continuing care through case management and getting family members and other service providers involved in the overall treatment plan.2
As part of the American Addiction Centers family, we back our programs with a 90-day Brand Promise. If someone successfully attends 90 consecutive days of treatment with us—whether inpatient, outpatient, or both—and later suffers a relapse, they may be able to return to Oxford or one of our sister facilities for an additional 30 days for free.
What Happens After You Complete Intensive Outpatient Rehab?
After you complete intensive outpatient rehab, you may wish to continue treatment through another form of rehab. And at Oxford, there are plenty of options available.
An IOP is just one step along the full continuum of addiction care. In the spectrum of outpatient services, IOPs are considered an intermediate level of care, functioning as a "step up" from standard outpatient and "step down" from partial hospitalization.
It's common for treatment plans to change and encompass multiple levels of rehab care as a person progresses in their recovery.
For many people, addiction treatment begins in our medical detox program for drugs or alcohol. Our Mississippi facility offers this service at our inpatient addiction treatment facility in Etta, MS.
Following detox, patients will usually start some form of comprehensive rehab either in a residential or outpatient program.
Participants who have been successful in an IOP may simply want to step down to standard outpatient services, which usually provide 9 or fewer hours of treatment per week.1 Program graduates may also seek ongoing support through our aftercare services, which include regular 12-Step meetings, alumni resources, sober living, and more.
For those IOP clients who feel like they may need extra help or more frequent contact with treatment professionals, our partial hospitalization program provides 30+ hours of rehab per week. Clients also have the option to attend one of our signature inpatient or residential programs, which provide the highest level of care with around-the-clock access to onsite nurses and clinicians.
The road to recovery is different for everyone. Upon admission at Oxford, our staff will conduct a thorough evaluation of your physical, mental, and social health and recommend the most appropriate course of care to meet your individual needs.
Average Daily IOP Schedule at Oxford Treatment Center
Average Daily IOP Schedule at Oxford Treatment Center
A Typical Day
9:30 am
Clinical Process Group
11:00 am
Recovery Community
Our 12,000-square-foot outpatient center is located a few minutes from downtown Oxford but feels a world away from the hustle and bustle of city life. Despite its size, the campus maintains an intimate and less formal quality that our clients love.
While attending IOP, patients can enjoy our property's lush surroundings and ample amenities, including a fully equipped gym, sand volleyball court, outdoor basketball, tennis, and pickleball.
At Oxford, we believe engaging in activities outside of our traditional programming is an important part of the recovery process. For some, learning to participate in sports and other events while "sober" is an entirely new experience—one that fosters self-confidence, a sense of community, and more.
How Much Does IOP Addiction Treatment Cost?
How Much Does IOP Addiction Treatment Cost?
The cost of intensive outpatient addiction treatment varies greatly, depending on the location, duration, and payment method.
At Oxford, we offer different ways to pay for rehab and work to ensure that the cost of rehab doesn't end up becoming a barrier to someone getting the help they need.
Does Health Insurance Cover Intensive Outpatient Rehab?
Yes, in Mississippi and elsewhere in the South, most health insurance plans are required to cover intensive outpatient rehab. Thanks to recent expansions in coverage through federal mandates, substance abuse treatment is now considered an essential health benefit and more accessible than ever before.4
The amount of coverage will vary based on the specific insurance plan and whether the carrier is considered "in-network" with the treatment center.
At Oxford, we accept many major insurance plans in Mississippi and other Southern states, including:
For more information on using insurance to pay for addiction treatment or to verify your benefits, call us at or fill out this short and confidential . We'll respond right away with important details about your coverage and next steps in the admissions process.
The decision to seek treatment for addiction can save your life. Contact us now to begin the recovery journey today.
A Complete Continuum of Care
At Oxford, our treatment plans are designed to support your recovery from the moment you walk through our doors, as you progress, and long after you leave us.
Medical Detox

Medical detox can jumpstart a person's recovery and help them prepare for comprehensive rehab. We offer this initial step at our inpatient campus in Etta.

Residential Rehab

Located just 16 miles from our outpatient center, Oxford's sprawling and forested inpatient campus in Etta, MS, provides addiction care at the highest level.

Outpatient & Sober Living

Our full spectrum of outpatient programs can serve as an entry point into treatment or a continuation of treatment started in another level of rehab.

Admissions

Getting admitted to one of our quality programs is simple and easy. Our admissions navigators are available 24/7 to answer questions and review your options. Call us at today.