Sober Living at Resolutions Oxford, Mississippi
Our sober living facility at Resolutions Oxford is the perfect place for individuals who are ready to live independently but still need a supportive sober community and a living space free from drugs and alcohol.
We accept all recovering individuals; we do not limit residents to alumni of Oxford treatment programs.
Life After Drug Rehab Treatment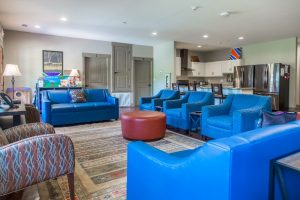 Adjusting to a return to your normal life can be very difficult, and the motivation you had in rehab may be significantly tested. Our sober living facility, Resolutions Oxford, provides you with continuing support during this transition.
Living with others in recovery, you'll have a network of people on the same journey as you. You'll be able to share your stories, struggles, and triumphs with others who understand and are committed to maintaining their sobriety.
Choosing Resolutions Oxford MS
Sober living can mean the difference between relapse and long-term recovery.
Your recovery journey doesn't end on the last day of treatment. Many people need the extra support after treatment that a sober living has to offer. And sober living isn't only for people leaving inpatient rehab. Anyone can take advantage of this resource; those completing a partial hospitalization or intensive outpatient program and those who are still continuing in outpatient treatment may find the support they need in our facility.
Safe Haven Recovery
In some cases, returning home to the same people, places, and things can be hazardous. You may have to find your footing amongst an environment full of people who are still using and stare down all the same triggers. Because Resolutions Oxford is a completely drug- and alcohol-free living environment, you won't have to face the temptations that come with returning home to a place that may be rife with alcohol or other substances. This gives you the chance to build on your recovery momentum in a safe environment.
In a sober living facility, you'll get the perfect balance of independence and structure. You won't have the intensive scheduling and oversight that you did in rehab, but you'll still follow a schedule, attend treatment and meetings, and participate in house activities.
Better Outcomes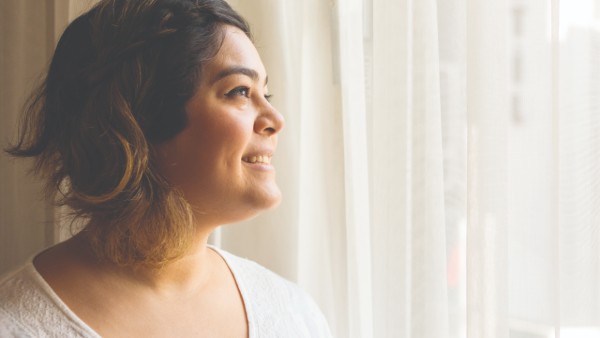 According to the National Institute on Drug Abuse, a longer time in treatment tends to result in better outcomes. They also state that addiction recovery takes a great deal of support from family and community. When you come to Resolutions Oxford, you'll give yourself the best chance for success by not only extending your time in treatment but becoming a part of a community of people in recovery. As part of this community, you'll be able to give support and receive it back as you grow your skills and your determination to stay sober in the long-term.
Choosing to attend sober living after leaving rehab is an investment in your future. Research finds that individuals who choose to live in drug- and alcohol-free housing after rehab show improvements in substance use, criminal behavior, psychiatric symptoms, and employment.
Comfort and Amenities You'll Love
Sober living can mean the difference between relapse and long-term recovery, and that's why we make it a place you'll want to stay with numerous amenities that matter to you. At Resolutions Oxford, you'll have access to:
Non-smoking, apartment-style quarters (separate sections for men and women).
Daily transportation to IOP & PHP treatment programs.
Chef-cooked meals.
Daily gym access.
House managers on staff.
Comfortable beds (two per room).
Laundry facilities.
Cable TV and phone in each room.
Free WiFi.
Housekeeping services.
Is Sober Living Right for Me?
Unsure whether Resolutions Oxford is a good choice? Sober living can be a huge benefit for you if you:
Need a safe, substance-free place to live as you continue on in outpatient treatment.
You've had previous experiences with relapse after returning home from treatment.
Don't have the kind of support you need at home.
Your close family or friends at home use drugs or alcohol.
If you think you or someone you love would benefit from sober housing, call us to learn more at .
Our Address
Resolutions Oxford
611 Commerce Pkwy
Oxford, MS 38655